What's technology coaching?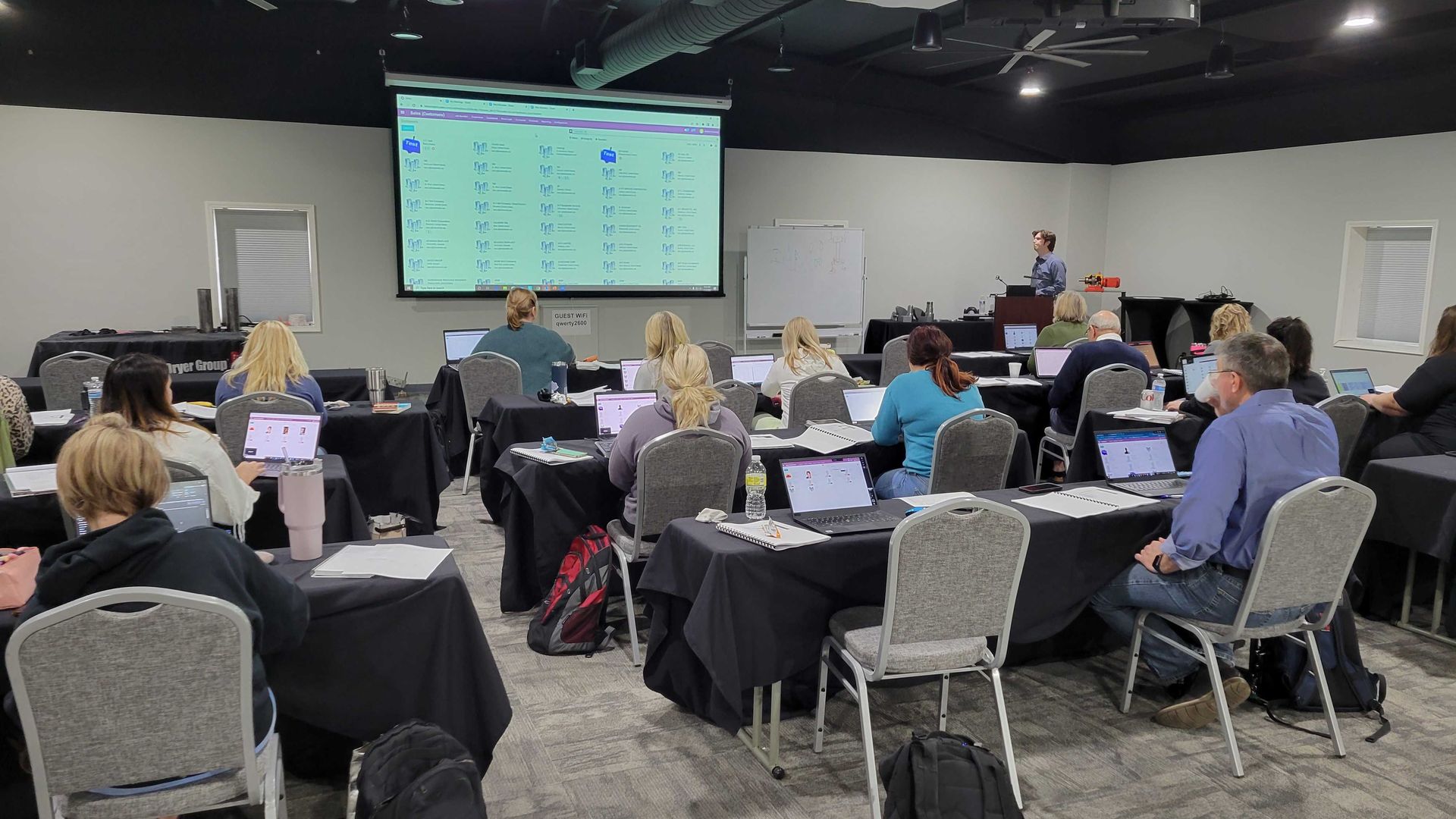 Technology coaching gives you the skills to use technology to increase productivity, save time, and improve business processes. It can help you gain a better understanding of the tools and applications you use every day and help you develop a strategy to make the most of your technology investments. You provide the desire to learn and we provide the guidance and support so you can gain a competitive edge.
We personalize our program for every engagement. We recognize that people learn in their own ways and have different skill levels. That being said, we do have a process, or framework, that we use to ensure our technology coaching succeeds.
Our Process
Through years of instruction experience and consultation with education professionals we created a framework that is proven to work. One person or an entire class. Introduction or mastery. We've trained hundreds of people using our proven five phase process.

1.

Planning

We start identifying your needs and goals. This covers in-depth research of your processes, systems involved, metrics for success, and scheduling the next steps.

2.

Pre-Assessment

We know that everyone is at different levels of knowledge. We will work with you to figure out where you stand and meet you at your level to enhance the learning experience.

3.

Coaching

How do you learn best? Classroom style, small groups, or one-on-one instruction? In-person or teleconference? We'll do what works best for your learning style. Our courses are crafted to engage you and avoid knowledge overload. We don't like sitting through boring classes and learning nothing. You shouldn't either.

4.

Assessment

We will create assessments to monitor your progress and fine-tune our instruction. We keep going until we've met your expectations from the Planning phase.

5. Reinforce
Using what we learned from the Assessment phase, we create custom materials to enhance retention. Even after the training objectives are met, we'll be available to answer questions or refresher courses.
We'll work with you to create a program that works.