You receive an e-mail from Norton 360 Security (or something similar) with a receipt for your purchase.  It looks like you drastically overpaid for anti-virus!  There's no links in the e-mail so it doesn't look like a scam.  You didn't order this so you need a refund, right?  There's a helpful phone number at the bottom of the e-mail to ask for a refund.  Why does the e-mail specifically say you want a refund?  Could it be the phone number calls the scammers?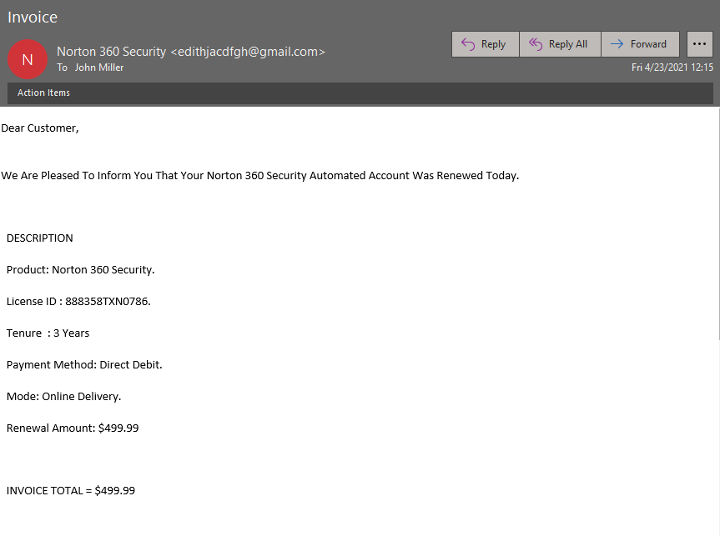 The Scam Video
Click below to watch the video! Make sure to click the gear at the bottom right for HD video if you want to read the text. The first video is somewhat long at thirty minutes with me talking to the scammer as if I'm a mark and he thinks he's successfully conning me. This shows you how the scam works from the scammed person's point of view. I'm using a quarantined virtual machine so we can see what software and nastiness they use. I annotate each step so you can tell what they're trying to do. The scammers depend on you not being forewarned so you'll go along with it.

The Breakdown
The second video is much shorter and worth a watch if you don't watch the first video.  I breakdown the specific techniques, programs, and con methods used by the scammer.