Microsoft's latest operating system is starting to take the world by storm. But before jumping ship and upgrading to the new OS, better read this first.
After six years, Microsoft has just released the latest version of its operating system — Windows 11.
At a time when computers and technology play a more central role in human lives, tech companies are scrambling to deliver the best user experience possible to capture the ever-expanding market.
Microsoft's answer to the growing demand for better technology for home and business use is Windows 11.
Microsoft dubs their latest operating system as the "Windows that brings you closer to what you love." But are they actually able to achieve that?
I know you have a lot more burning questions about this latest OS from Microsoft. So without further ado, let's jump right into answering the five biggest questions you may have about Windows 11.
QUESTION #1 – WHAT'S THE DIFFERENCE BETWEEN WINDOWS 10 AND 11?
Windows 11 gets a significant boost in performance, functionality, and style compared to Windows 10. Here's a small rundown of the critical upgrades Microsoft made for its latest OS:
Windows gets a makeover: If you've used Apple before, you might see the similarities between the design of the macOS and the latest Windows model. Windows now also sport tightly rounded corners and the taskbar icons are permanently centered. But at least the ever-handy Start button is here to stay. These can be tweaked to look more like Windows 10 if you like the old feel more.
Streamlined Productivity Functions: There are many small but significant upgrades that Microsoft did for Windows 11. For one, your PC will now remember the last layout of your choice when docking. Each of your virtual desktops can also have a different background. Also, widgets are back like never before. And Windows 11 features a Snap Layout function that lets users choose from a variety of layout options at the click of a button. These are quality of life improvement for people that work at home and the office.
New and Improved Teams: With hybrid work becoming the new normal around the world. Teams entered the spotlight. Because of this, Microsoft made sure to include reasonable upgrades to the application. For example, Teams is now integrated into the operating system, making it easier to communicate with family, friends, and colleagues. Love it or hate it, Teams is here to stay.
Better Gaming Experience: Microsoft made sure to think about not just business people and workers when designing the new Windows 11. Gamers will love the fact that playing games on Windows is made even better, with Xbox Game pass and Cloud gaming supported on the Xbox app in Windows 11. Keep in mind that the additional security that can be opted-in with Windows 11 does hurt your gaming performance a bit.
Android Apps on Your PC: Aside from offering better compatibility with the Xbox, Microsoft has successfully integrated Android apps on your PC using Windows 11. But here's the catch: We're not yet sure if these Android apps would work optimally on PC. Sometimes apps won't scale properly or call for functions that Windows 11 doesn't support.
QUESTION #2 – DO I NEED TO MAKE HARDWARE CHANGES TO SWITCH TO WINDOWS 11?
It depends. Here's an essential checklist of what you need to have to run Windows 11 smoothly:
At least a 1GHZ dual-core processor
4 GB of RAM

More is better. We recommend at least 8 GB. RAM is cheap and is a quick performance boost.

At least 64 GB of storage

It's rare to see a system with less than 256 GB of storage now.

A graphics card compatible with DirectX 12 or later, with a WDDM 2.0 driver
720p display, at least 9" diagonal size, with 8 bits per colour channel

Any monitor released in the last few years will support at least 1080P.

TPM version 2.0

This can actually be by-passed but I don't recommend it for businesses. Microsoft may change this later and break things.

UEFI, Secure Boot capable firmware
If your PC or laptop covers or does more than what's listed above, then you can safely upgrade to Windows 11, worry-free. 
On the other hand, you might have to make some hardware upgrades or buy a new device altogether if your current one does not meet the minimum requirements.
QUESTION #3 – IS THE MICROSOFT OFFICE SUITE AVAILABLE ON WINDOWS 11?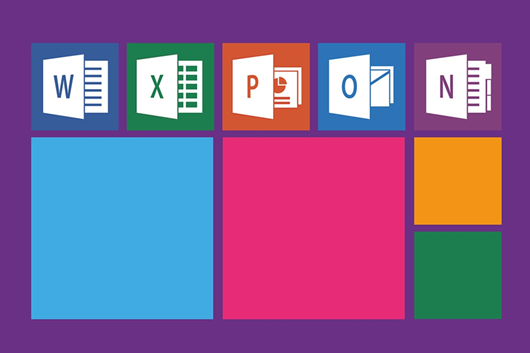 No. You have to pay for a Microsoft Office subscription first. 
But if you have an existing subscription to Microsoft 365, then you're all set. You just need to install the Office suite after upgrading to Windows 11.
Note that support for older versions of Office (2010 and below) has been discontinued since last year. So if you're still using that, I suggest you make necessary changes to avoid making yourself vulnerable to security risks.
QUESTION #4 – HOW CAN I SWITCH FROM WINDOWS 10 TO 11?
If you're looking to upgrade from Windows 10 to 11, you have nothing to worry about. 
You just need to go to the Windows Update section of your Settings and click "Check for Updates." Windows 11 will just be there available in the upgrade section. 
Click the "Download and Install" button, and that's it.
QUESTION #5 – DO I REALLY NEED TO SWITCH TO WINDOWS 11?
No. If your computer is not compatible or can't run Windows 11, you don't have to upgrade your hardware. Windows 10 is supported until at least 2025. Anyone that tells you that you have to upgrade is wrong and trying to sell you something. 
On the other hand, if your PC is compatible with Windows 11 but you find the upgrades unnecessary for your current workflow, there's nothing wrong with staying with Windows 10. Before considering upgrading, please contact support for any critical software that you use to be sure it's compatible with Windows 11.
Even Microsoft said that Windows 10 is still the right choice for those who aren't ready to transition to a new operating system. In fact, they made sure of this by scheduling an update for Windows 10 later this year. At the same time, the company will continue supporting Windows 10 until October 14, 2025.
This gives you about four years to think about upgrading to Windows 11 or switching operating systems altogether. Very likely your computer will die and the next one will come with Windows 11 before you have to consider upgrading.
TECHNOLOGY THAT WORKS FOR YOU
Microsoft made it a point to make their latest OS worth it for old and new Windows users. And with these new updates, it is clear that the company has made an effort to find out its users' pain points and address them.
But despite these new features, you have to understand one thing:
Technology is just a tool used to increase our everyday productivity and efficiency. 
That means you don't need to jump ship to Windows 11 if you're not ready to do so outright. Technology is only as effective as how much you use it. So if you're already a master of Windows 10 and it makes you 100% productive, then change is unnecessary.
Now, suppose you're seriously thinking about making the switch to Windows 11. But you want to know more about its hardware compatibility and security updates. In that case, you need an IT service provider that's willing to talk you through it. 
If you need any help in fully understanding the pros and cons of switching (or not changing) to Windows 11, schedule a 15-minute, no-obligation conversation with our team today.
Article used and modified with permission from The Technology Press.